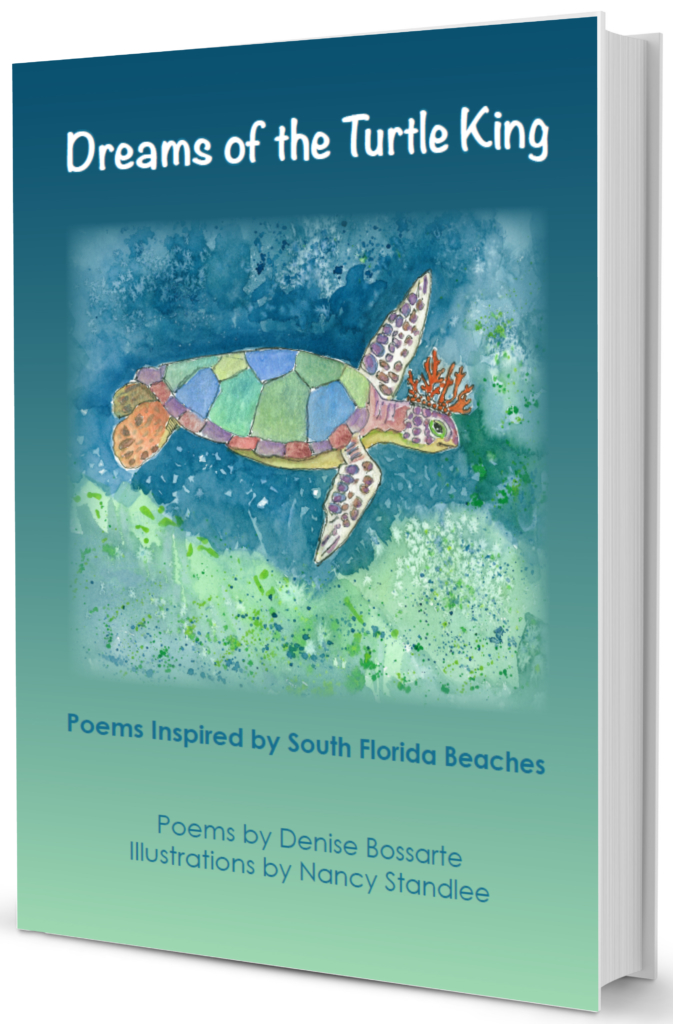 Dreams of the Turtle King: Poems Inspired by South Florida Beaches
This inspirational book takes readers on an exploration of the many delightful and unique things that can be found on the beach.
The visually rich poetry and accompanying illustrations will appeal to readers of all ages!
Sample Poems and Illustrations
You can find so much more than just sand on the beach. You can find people, animals, interesting and unusual objects, and occasionally, deep thoughts! In this collection of free verse poems, Denise Bossarte takes you on an adventure to explore the things you can find on the beach. Each poem's imagery is reflected in a paired watercolor illustration by award winning artist Nancy Standlee.

"…Sharing the soft wind, the ocean, and the glorious sun.' I find the images especially heartwarming as I struggle through one of the coldest Northeast winters on record. People, animals, things, and thoughts – Bossarte has found all these and more and turned them into poetry. And Standlee's beautiful watercolors make the images even more vivid. A perfect book for gift-giving."
— Tom Elliot, Mensa Bulletin
"You'll find meditative moments with these verses and artwork.
Through the poet's eyes and the artist's brushes, you can feel the sights and sounds of the ocean. A very good blend between the two. It's a relief to read the occasional poetry book that has pure descriptive verse rather than some obtuse meanings. Yet, you can spend meditative time with some of these verses and paintings, just relaxing, reflecting, enjoying the simplicity of the words, the pastel portrayal of "the dreams of the turtle king," pelicans, sea gulls, and even those connected to the footprints in the sand.
A few word images are striking, or confusing. "A man, staggering,/ pushes a shopping cart/ with a woman upside-down,/ laughing, inside." I can't quite picture that BELIEVABLY! How can a woman be "upside-down" in a shopping cart? Well, just trying to imagine that got be a laugh and a moment of joy.
In free verse, sometimes we wonder WHY the poets break lines where they do. Of course, between phrases is understandable. But there has to be more reason than just "it's time to." For instance, we have these two lines: "The seashells cover the/ beach this morning." Why break between "the" and "beach"?
Overall, I had a relaxing and enjoyable time with this book of quiet poems and meditative artwork. Both poet and illustration did a very good job."
—Rob Natiuk, Amazon Top 1000 Reviewer
"Life goes round and round on the beach. Its serenity is sublime and contemplative, 'coming last, I see them all.' Bossarte's inspirational words, along with the colorful illustrations by Texas artist, Nancy Standlee, provide the reader (old and young) with a relaxing and insightful tour of the beach. Beautiful poetry and illustrations. Well done."
— Readers' Favorite
"Lovely book of poetry and illustrations.
I grew up near beaches and both the author and illustrator captured the scenes and thoughts of beach life. As I was reading the words and looking at the lovely watercolors it even brought to my mind the sounds of the waves rolling in from the ocean. Lovely book Denise and Nancy."
— Betty Grummer
"Delightful surprise!
I don't normally enjoy poetry, but this little book surprised me. The illustrations coupled with the accessible poetry brings the words to life. It took me back to childhood trips to Goose Island, TX with my best friend, Melanie, and her dear family. While born in Texas, my beach experiences had been the rocky beaches of Maine. Melanie and her family introduced me to sand beaches and these illustrations and poems take me immediately back to those joyful times.
This little book is a perfect gift for anyone who loves sandy beaches and watching humanity interact with nature. 
(PS. I would not have purchased this book if I had not known the illustrator, but I do know Nancy and I did buy it and I am very glad! I will be ordering more to give as gifts to my beach loving friends. Everything I said about "Dreams of the Turtle King" is true and sincere. I gave it five stars because of the happy memories the poems and illustrations brought to mind. I actually enjoyed reading it and I am not a poetry fan.)"
—David  Merharg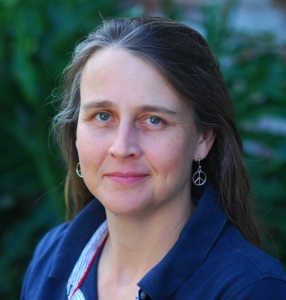 Denise Bossarte
Denise Bossarte is a poet and photographer whose passion is nature and abstract photography.
Her daytime job in IT helps to keep the household running.
She enjoys writing, teaching Miksang contemplative photography workshops, and going on photo shoots to discover the extraordinary in the ordinary world.
She teaches and photographs near her home in Texas.
Click edit button to change this text.